The work is a living piece of architecture, a portrait and an urban garden. The 3.5 metre high human face consists of geometric panels made of orange peel, mycelium and plywood, laid over a framework made of reclaimed wood. The 'hair' and interior of the figure host an urban garden with fresh produce such as purple basil, beetroot, tomato, zucchini, moroccan mint and marigold. These plants were grown for us by Ahlberg garden, and many of them were placed in up-cycled yogurt boxes with fabric covers sewn by Korin Lim.
The work highlights the harmonious connection between man, nature and the built environment that we need in order for our planet to thrive. When we see ourselves as part of a large sensitive system and see nature as our home, our family and our teacher, we gain a more holistic view of our lifestyles and can act towards positive environmental change. With our work we also aim to inspire people to favour organic materials, see 'waste' in a new way and support the bio-based movement!
Thank you Tania Malréchauffé, Nuorten Ääni and Vera Illini for the pictures!
After Maailma Kylässä, we took the installation to Solstice Festival, which is "an experience of music and art in a high plain environment where the sun never sets." The event took place during midsummer 2019 at Ruka, a high fell in Northern Finland. Here are some pictures of the building process up in the higher grounds.
The complete Living Man standing up on Ruka fell.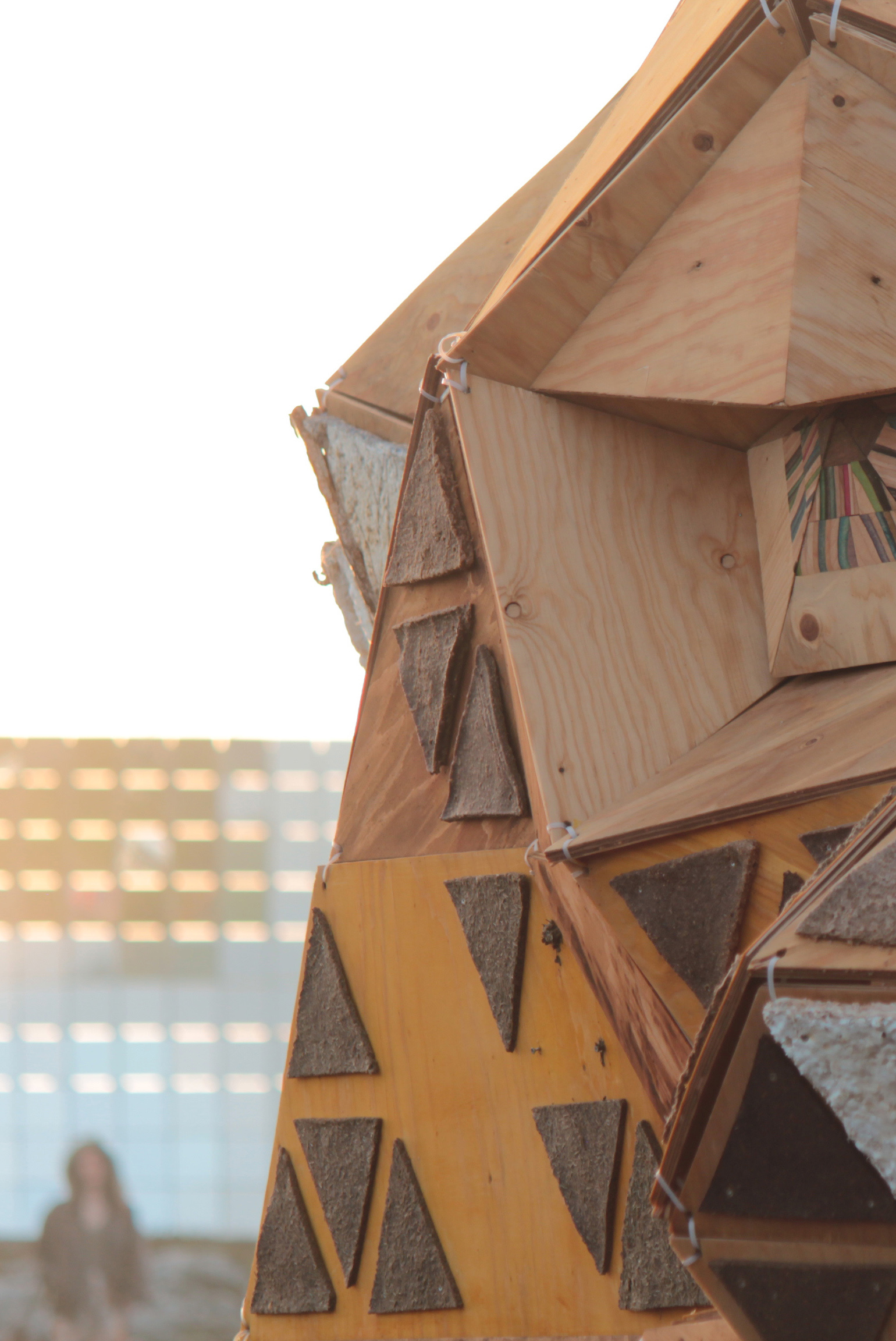 The Story of the Installation
This is how the the Living Man was created.
After initial sketches, we started exploring form using foam offcuts and a kitchen knife. This foam head was then covered in cardboard to develop a sense of geometry. After creating another 1:6 scale cardboard and an MDF model, we started creating a 1:2 working prototype using plywood offcuts found around Helsinki's construction site containers. Meanwhile, we had been collecting hundreds of kilos of orange peel and pine needles and turning them into over 300 triangular panels to form the visual exterior of the installation. Another 70 triangles were grown from mushroom mycelium using textile and cardboard waste as a feeding substrate. The final installation was first constructed in our studio in Lauttasaari with the help of Louis from Mandin Collective and Copeau.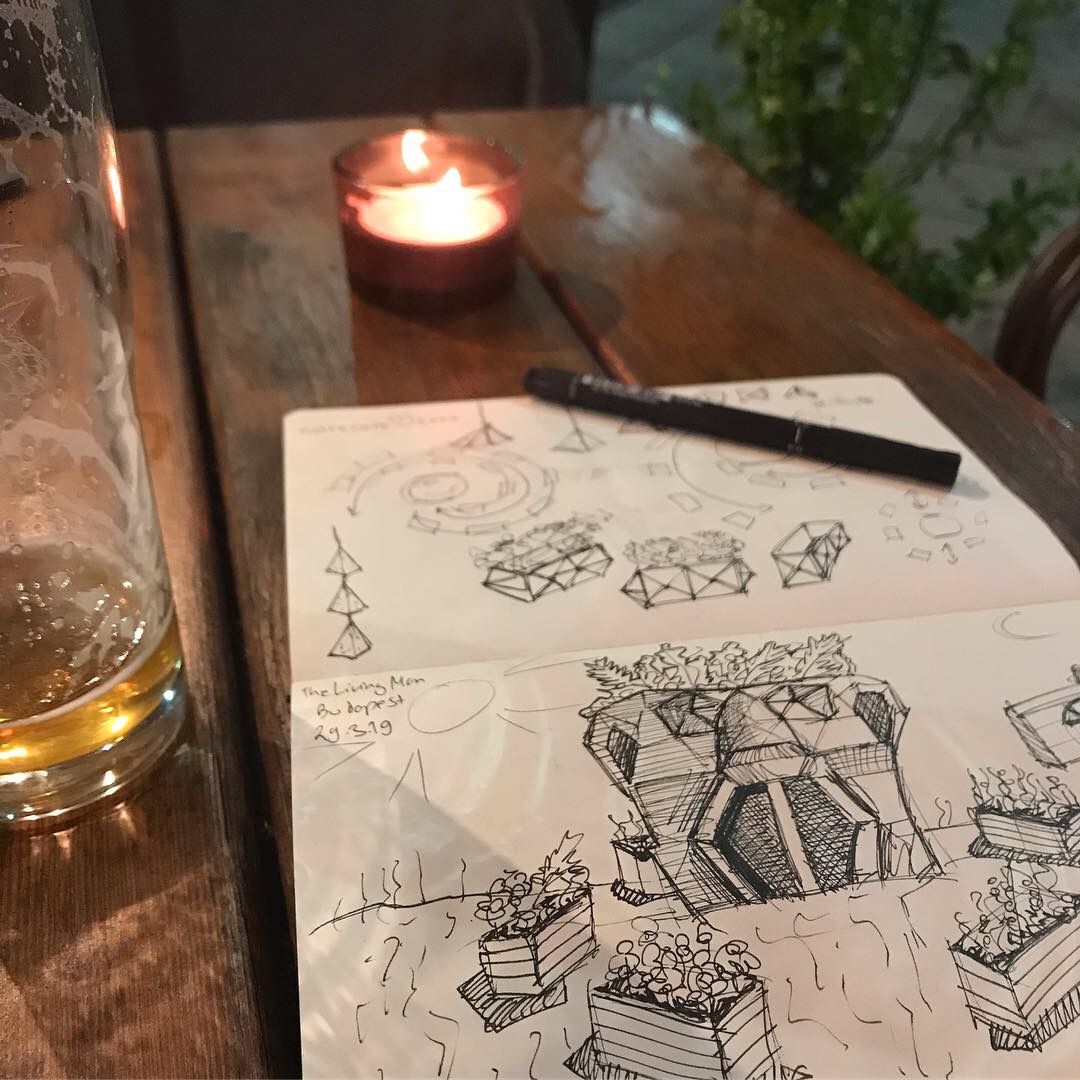 The Afterlife
Leaving no trace but positive vibes.
After the Maailma Kylässä festival, some of the plants from the Living Man were planted to add to the garden of The Test Site in Otaniemi. The Test Site is an open community and physical space run by master's students at Aalto University, enabling people to experiment with projects related to sustainability. It was exciting to see how a baby zucchini plant grew over the summer and travelled from Ahlberg farm to the Living Man's head, back to a garden and onto a dinner plate.